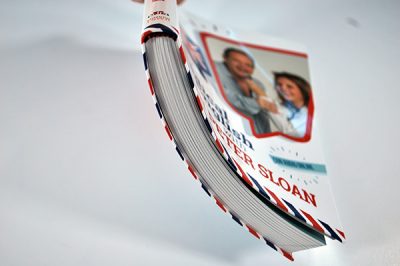 Flexibound books falls between soft and hard binding. The book interior in flexibound books is stitched and basically undergoes the same production processes as hard binding, only that the cover is soft. Similar as in hard binding, wire-o binding also allows us to fit an H&T band (an ornamental string, found at the top and bottom of the back side in hard binding) and can also have endpapers. Flexibound books are practical in cases, when you wish to print a book, which is flexible, but slightly more robust/durable than the softbound book. Customers usually choose wire-o binding for printing tourist/travel guides and printed matter, which is used in the field, or when they want their printed matter to stand out.
Information required in an enquiry
We print books daily, so there is no need to worry about the quality of production.
We have been printing for 25 years, which made our staff real experts. Before printing, expect support from our team and consulting on how to get the optimum printed matter.
Statements of our satisfied customers
We are happy doing business with Evrografis, since with them, we can always be sure about quality and production deadlines.
It is nice doing business with Evrografis, because they are very professional from enquiry, order to execution. Printing and binding is top quality and they always meet the production deadlines.
We are satisfied with Evrografis, since the books they produce for us are always top quality and on time. I would also commend their attitude towards clients, since nowadays it is not a given that a client is heard and respected.
How may we be of assistance?