Printing books is special to us, since a book is a consequence of progress of civilization. Each book holds a true treasure chest of knowledge with an attentive seal of the author. Many feared that printed books will be replaced by electronic versions. In Evrografis, we believe that printed books have marked humanity to such extent that they will not be easily replaced by electronic versions.
Book printing in Evrografis
Choose your own book stlye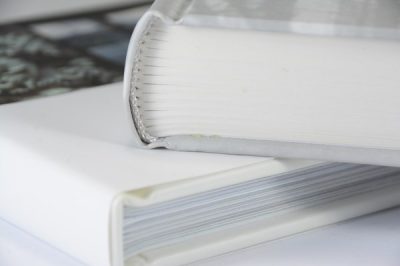 Hardcover books are considered top quality and are also most durable. Covers of hardcover books are made of cardboards and are therefore rigid, robust and somewhat heavier than in other types of binding. The cover, meaning the cardboard, may be coated with different materials. The selection of coating materials nowadays is extremely diverse, from lightly printed and laminated paper or cardboard, to different artificial supplements and so on. Hardcover books re usually more expensive, compared to other types of binding, but leave the most lasting impression on readers, who most often subconsciously also take such a book more seriously.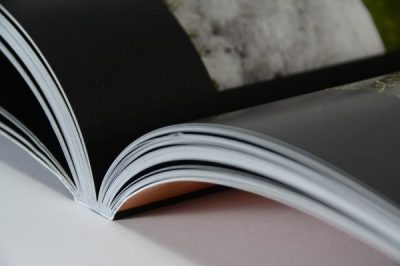 Softcover books are softer and flexible and the cover is the same size as the book block, which means that softcover books weigh less, making them easy to carry and somewhat more practical. We also offer a wide range of coating materials, meaning your book will completely suit your content and wishes. Softcover books are most popular among leisure readers (e.g. novels), mainly because they are more affordable. They are also regularly used by advertisers and companies for promoting their products /e.g. catalogues). At Evrografis, we produce perfect bound (classic), stitched and PUR-bound softcover books.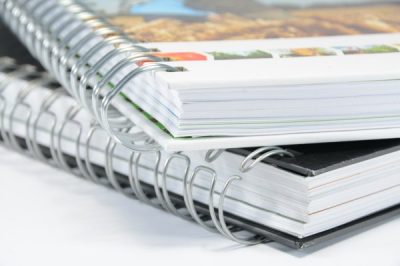 Wire-o binding is most often used by companies when they wish to present their products and services in a practical and elegant manner. Practicality of such binding is clear at various business fairs or meetings, when we want to quickly and easily expose a certain page or product, since it's simple and easy to turn a wire-o-bound catalogue by 360 degrees. We can repeat this multiple times without damaging the printed matter, as well as quickly and simply remove a certain page. The cover in wire-o binding may be soft or hard. A hard cover has a cardboard and additional coating, while a soft cover has slightly thicker paper and is usually laminated.
Flexibound books fall between softcover and hardcover books. The book block in flexibound books is stitched and wire-o binding basically undergoes the same production processes as a hardcover book, only that the cover is soft. Similar as in hard binding, flexibound binding also allows us to fit an H&T band (an ornamental string, found at the top of the back side in hardcover books) and also has endpaper. A flexibound book is practical in cases, when you wish to print a book, which is flexible, but slightly more robust/durable than binding softcover book. Customers usually choose flexibound binding for printing tourist/travel guides and printed matter, which is used in the field, or when they want their printed matter to stand out.
Statements of our satisfied customers
We are happy doing business with Evrografis, since with them, we can always be sure about quality and production deadlines.
It is nice doing business with Evrografis, because they are very professional from enquiry, order to execution. Printing and binding is top quality and they always meet the production deadlines.
We are satisfied with Evrografis, since the books they produce for us are always top quality and on time. I would also commend their attitude towards clients, since nowadays it is not a given that a client is heard and respected.
Not sure how to approach printing books?
We invite you to visit our printing facilities at Puhova ulica 18 in Maribor, where we have numerous books with different bindings, colours and styles. Call us prior to your visit to arrange a meeting with our representative and, in the company of good coffee or tea, get familiar with different materials, which will wow your future readers even before they open the book. We take care of printing the book and you may put all your worries aside, since we are experts in printing books.
How may we be of assistance?